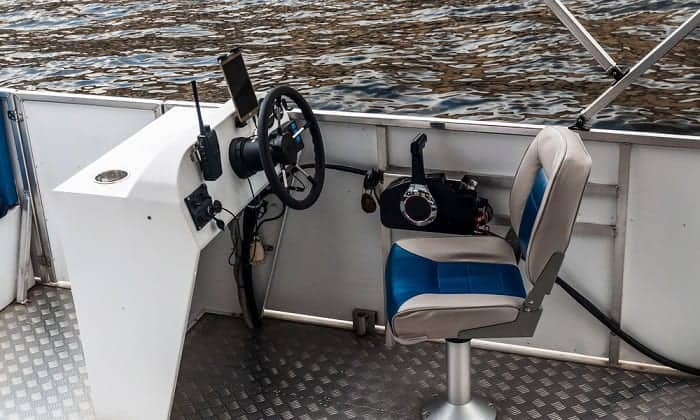 A boat seat is an item that ensures comfort when sitting for long hours in your boat. A wonderful time of laying back on board will be interrupted without the right support. To not waste the function of marine seats, you need to have the best boat seat pedestal. When finding one, price is not the only criterion. Here are other factors that you have to check:
Material: The material is important to consider when buying boat accessories and essential equipment like a seat pedestal. You may find affordable ones that can serve you well. Make sure that the expensive one that you buy has premium materials for longevity. Anodized aluminum and steel are commonly used in producing boat seat pedestals.
Stainless steel parts are heavier than aluminum but they're denser too. This implies a higher level of durability. The greatest strength of aluminum is found in its resistance to corrosion and rust. It's an important ability in facing the marine environment where there are UV rays and salt water that can quickly damage seat pedestals.
Using powder coating is one trick that can prolong the lifespan of the pedestal seats for boats. It can improve structural integrity by minimizing exposure to harsh elements, which cause unalterable damages. Wonderfully, it can also improve the finish of boat seat pedestals.
Easy Installation: After you've bought a boat seat pedestal, it's not necessary to hire someone to mount it for you. It's easy to install and you can do it yourself. Just choose a simple design so you won't have to deal with complicated steps. Most seat pedestals come with pre-drilled holes on the mount and base. These parts make it super easy to link with the seat's bottom and boat's floor.
Stability and Shock Absorption: Boat seat pedestals have a vital role in making the boat seats stable even on rough waters. Since the modern creations have a wide base and are screwed on the floor, wobbling is prevented. Make sure that the screws are tight to not allow the occurrence of unwanted movements.
Being able to absorb shock, seat pedestals make you feel comfortable while on boat rides. You won't be experiencing pressure and vibrations even when you're facing rough seas. Big waves won't bother you as the pedestal makes the seat stable.
Adjustable Height: You can gain a lot of advantages when you have an adjustable boat seat pedestal. By experimenting with a pneumatic riser or gas lift, you can find the height and positioning that is the most comfortable for you. You can also integrate a strategically positioned lever for easy adjustments.

---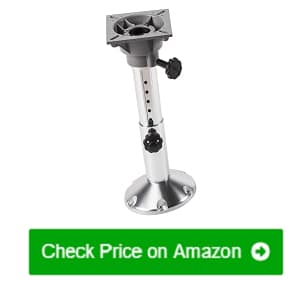 Wise 8WP21-18S
Made of sturdy material
Can adjust the height
Thick and smooth walls
---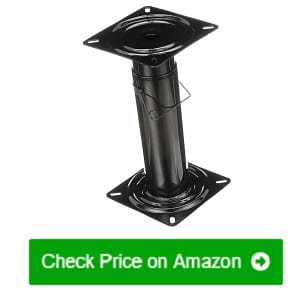 Attwood 91320-ADJ
Sturdy and reliable
Supporting benches and tables
Powder-coated finish
---
Springfield 1603825
The height can be adjusted
Taper-lock style
Swivel pedestal
Best Boat Seat Pedestal Reviews
1. Wise 8WP21 – 18S Boat Seat Pedestal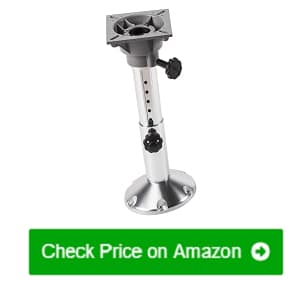 Due to the number of positive reviews about this adjustable boat pedestal, I was convinced that it's a worthy purchase. I couldn't be happier as this is sturdy and well-made. Toughness can always be expected on an anodized aluminum boat seat pedestal post like this one. Its smooth and thick wall is spectacular!
It works with a swivel boat seat by controlling the top knob. Tighten it to make it motionless and loosen it if you want to take off the swivel part. You'll find a lower knob to adjust its height. To get started, you have to loosen the bigger knob and pull the smaller knob that has a spring. By moving these knobs, you can raise or lower the sleeve cavity inside the post. Then, you can tighten it through the big knob.
The swivel is so smooth at the right height. It's also great to pair with a helm seat and bow-mounted casting chair. Therefore, I don't have to endure discomfort when fishing since I can adjust the height of this seat pedestal. I'm comfortable all the time without exhaustion at the end of the day.
I also found out that it can be a tenting point for my boat cover. Again, a lot of benefits can be gained from being an adjustable post. The installation came easy, and it didn't give me a hard time. Only that mounting screws are to be bought separately.
What We Like
Sturdy, well-made, and tough anodized aluminum post
With thick and smooth walls
Can be with a swivel boat seat
Can adjust the height
Makes you feel comfortable when sitting on a boat seat
Can be a tenting point for a boat cover
What We Don't Like
Mounting screws should be bought separately
This Wise boat seat pedestal can be set up through manual adjustment. With this feature, you'll surely find the height that you prefer. Thus, it gives you the comfort you need when sailing with your boat for hours.
2. Attwood 91320-ADJ Pedestal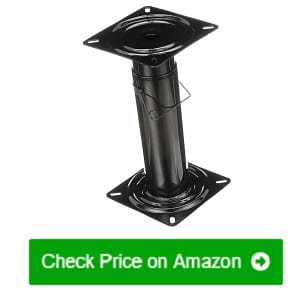 The sturdiness and reliability of this adjustable pedestal are unbelievably awesome for its price. You can rely on its strength due to its welded joints as well as integrated boat seat pedestal base mounting plate and seat mounting plate. The base is designed to withstand offshore harsh conditions. Its body is also covered with a powder-coated finish to prolong longevity.
Boat owners would appreciate its adjustable height from 11.5 inches to 17.5 inches, fulfilling everyone's preference needs. I spot-welded it on my boat and before doing it, I made sure that it's the seat height that I wanted. It should be done as you can't reverse it after welding. You only have to deal with easy installation to make it functional. But you have to buy the necessary screws and nuts because they're not included in the package.
You may also put it on a stationary box just like what my friend did. This setup allows him to have 360 degrees vision while seated on his boat. He can lower or raise the seating post any time he wants.
Aside from using it as a seat base and pedestal, some individuals use this as a support for benches and tables. It simply shows that it has enough strength to accommodate heavier objects.
What We Like
Sturdy and reliable
With the necessary strength to hold from its welded joints
The integrated mounting plate of the pedestal and seat
With powder-coated finish for longevity
Adjustable height from 11.5 inches to 17.5 inches
Can be support for benches and tables
What We Don't Like
Buying screws and nuts separately
It has a reliable strength since it's an integrated seat mount. The outcome becomes magnificent after welding. You can follow my technique if you don't need to change the height of your boat seat.
3. Springfield 3000.9645 Adjustable Taper Lock
Weeks of searching for the ideal seat pedestal ended after I discovered this one. It doesn't cost much but it's solid and of high quality. The thing that captured my attention is its height adjustability from 13 inches to 16 inches. I can make adjustments with every 2 3/8-inch on the post. With this permissible increment, I was able to settle for a height that won't make me feel strained when sitting for hours.
Aside from making me feel comfortable, the height adjustment can help me see better when docking. I just have to raise the seat for a better view of what's in front of me. However, this height adjustable pedestal doesn't have a gas lift. Nevertheless, it won't get in the way if you utilize it for the passenger seat or the casual seat.
Since it can be in different types of marine seats, it's detachable. It gives you the chance to remove the whole system and match it with other seats. Remember, it's a taper-lock boat seat pedestal. If you prefer to spin around while seated, you can also attach four bolts to turn it into a swivel pedestal.
I'm in awe of how it fits my boat. Also, you don't have to worry about its stability. Once you properly install it, your security of sitting on it is guaranteed. Due to its qualities, it's one of the best boat seat pedestals in the market. You'll surely find it as an amazing replacement for your old pedestal.
What We Like
Solid and with high quality
Adjust the height from 13 inches to inches (2 3/8 boat seat pedestal increment; in inches)
Makes the user feel comfortable
Taper-lock style and detachable
Can be a swivel pedestal
Promises stability and security
It's a good pedestal as it can be adjusted and matched with different seats. The stability and security also give me peace of mind. Every user can transfer it to other sections due to its taper-lock base.
4. Wise Adjustable Pedestal with Slide
I use this for my captain's chair and I didn't expect that it would be so good for the price. It's functional as I can move the seat up, down, forward, and backward. Rotation is also possible without adding attachment hardware. Thus, you can have a smooth swivel mount. Surely, this shines among pedestal seats for boats!
I sometimes use my powerboat for wake surfing and with this boat pedestal, I don't have to struggle seeing what's over the bow. If not for this, I won't be able to see the view ahead of me when the vessel is ballasted down. I weigh 270 pounds but it doesn't give up on me because it's well-made.
This aluminum boat seat pedestal's height can be adjusted. Even the 12-inch lowest setting adds the necessary height to my driver seat. The maximum extension is 18 inches. You may modify its outer tube if you want a lower seat and drill holes. It has an adjustable pin that works well as long as you use it correctly by tightening the locking mechanism that can rotate 360 degrees.
The installation will be smooth sailing if you don't need to make any changes. Before getting started, you have to buy mounting screws as they're not included in the package. Luckily, I have boat seat bracket mounts and I don't have to make a purchase. Since it has a fore and aft arm slide mount, it's transferrable, which makes it perfect for travel.
What We Like
Functional as it can be moved to any side
Works as a smooth swivel mount
The well-made aluminum pedestal can carry massive weight
Adjustable height from 12 inches to 18 inches
Has a locking knob that rotates 360 degrees
Transferrable with arm slide mount
What We Don't Like
Needs to be modified the outer tube if wanting a lower seat
Mounting screws need to be bought separately
The swivel of this seat pedestal glides smoothly. Not all seat mounts can have their functionality. I love how my movements are not restrained while I sit on my boat.
5. Attwood Swivl-Eze Lock'N-Pin Pedestal
Looking for necessary pieces of mounting hardware can be tricky. Thus, getting this boat seat pedestal kit is a wise move. This e-coated seat mount ensures safety and stability as it's non-threaded. I don't have to be bothered by wobbly and sloppy seats anymore. Renovating my boat became successful with some contribution from this boat seat pedestal.
The aluminum boat seat base further enhances the security of this pedestal. Mounting hardware is provided, so the installation is trouble-free. A friend of mine also likes this but he only utilizes the base when he needs to put some fish in his boat. I think it's amazing that just its base can be so useful.
Removal of the mount is not inconvenient at all with the help of silicone spray or bearing grease. However, it's best to have the 'top' lip removed by a beach grinder. Then, you can remove the mount any time you want. Hence, it can be in fishing boats to save space for the catch of the day.
This is not only a complete kit but a reliable one. The 11-inch brushed aluminum post is wonderful because it assures the security of sitting even though the boat is underway. Due to its tremendous qualities, it meets ABYC Code B standards. It goes well with freshwater applications and is a superior upgrade for your marine seats.
What We Like
Non-threaded and e-coated for safety and stability
Post, base, and all the mounting hardware are in this kit
Trouble-free installation
Can securely sit even when the boat is underway
Meets ABYC Code B standards
Goes well with the freshwater application
What We Don't Like
Needs to remove the 'top' lip if you don't use the mount
This is an ideal fishing boat seat pedestal as you can make some modifications. Then, you can free space for your gear and catch. Most of all, I like the security that it guarantees. No more wobbly seats!
6. Leader Accessories Locking Boat Seat Pedestal
I'm happy about purchasing this adjustable boat seat pedestal as the overall quality is outstanding. There's a perfect place for it on the bow so that no one trips on the chair. It looks bare because it's made of anodized aluminum. But the truth is there's a matte brushed satin finish. Just don't expect a shiny surface. It's not an issue for me as the strength of the pedestal is the most important.
It truly has high quality considering its rectangular platform, base, and aluminum body. I am 270 pounds and it constantly bears my weight without signs of weakness. The installation didn't cause any issue as well. I followed the given instructions, and it fits well with my boat seat. It's great for mounting the captain's seat.
I use this to lower my seat since it's adjustable. However, I found that the release adjustment knob rubs against a swivel mount when you put it in the lowest setting. I just discovered it when I checked its lowest capability.
Good thing I don't need to utilize its lowest point and I get the most out of its slide function. From 14 inches to 20 inches, you can manually adjust to the height you prefer. Hence, I can sit on my boat seat for long hours without any complaints.
What We Like
Outstanding overall quality
Made of anodized aluminum with matte brushed satin finish
Can bear massive weight
No issue installation
Adjustable height with good slide function
Promotes comfort when on a boat seat
What We Don't Like
Knob rubs against a swivel mount when you put it in the lowest setting
If you're fond of swivel boat seats, this is the pedestal that you need. It slides well with the high overall quality. All in all, it's a worthwhile purchase.
7. Wise 8WD2002 King Pin Power Rise Pedestal
Buying this item for my pedestal boat seats is one of the steps to complete my boat renovation. The previous one that I had doesn't provide the ultimate comfort as it's not tall enough. I can gain boat seat pedestal extension from this as it can be adjusted from 22.5 inches to 29.8 inches. Adjustments can be done instantly with a touch of a lever. Thus, it doesn't take much time to set the height that I want.
Also, it rotates 360 degrees. With this feature, you can attach a swivel seat to it. It's not a bad idea as it slides smoothly. From what I've observed, this pedestal's quality is reliable because it demonstrates stability and sturdiness. It's not only used for seats but it also works as a leaning post.
The base is a king pin type, which is similar to the well-known Springfield boat seat pedestal. Typically, it's suitable for freshwater. With this design, I can easily insert the boat seat mount. Hence, it's easy for everyone to handle.
In terms of installation, there are some screws but they're not compatible with butt seats. I didn't need to buy mounting hardware as I got it from my seat. I'm happy with this product as it's just right for my
bass boat
.
What We Like
Can be adjusted instantly through the lever
Smoothly rotates 360 degrees
Demonstrates stability and sturdiness
Works as a leaning post
With an easy-to-use king pin base
What We Don't Like
The screws included in the package are not for butt seats
I find comfort and relief from this pedestal's quality. The application is easier and more reliable than my previous pedestals. Setting the seat the way I want it is easy thanks to the height adjustment lever.
8. Shoreline Marine SL91289 Seat Pedestal
I have all praises for this pedestal after I mounted it as a seat riser for a one-man pontoon. The way it holds my weight proves its solidity and sturdiness. I move forward and backward when sitting but it doesn't budge. Surprisingly, it allows me to do a lot of twists and turns on a one-man boat. All of these things can be done without overlooking comfort.
I picked this one as it's the ideal pedestal for swivel padded boat seats. It's a fact as I don't have to struggle from the moment I finish installing it. What only delayed me from starting to assemble is the lack of bolts. I had to buy it from a local hardware store but I'm not complaining as this works as expected.
Since it has a strong structure, you can find it in many fishing boats. It allows an individual to sit comfortably and concentrate on his/her task. Hence, it helps many to have a bountiful catch. I can attest to how it helps me catch a big fish all the time and I owe it to its sturdiness. Things work out well because the mounting plate and the base are of the same size.
Although it's not adjustable, its leg-level height is just right for me. You won't be dismayed at how it can make your seat higher.
What We Like
Solid and sturdy
Doesn't budge even with a lot of movements
Promises comfort
Ideal pedestal for swivel padded boat seats
Used in fishing boats to be able to capture big fish
Great to use to make a seat higher
What We Don't Like
Necessary bolts are bought separately
I don't have to turn to a low, uncomfortable boat seat anymore thanks to this pedestal that doesn't budge even though I move a lot.
9. Attwood 2385400 Boat Seat Pedestal
You'll find a list of the top-rated boat seat pedestals but when it comes to durability, nothing can outshine this one. It even exceeds the standards set by American Boat and Yacht Council. To back up this claim, it was given an A rating.
I can't help but be in awe of its super satin anodized post that was waged and welded for maximum durability. The seat mount and base with a 9-inch diameter have excellent quality too. Therefore, it doesn't only match my new boat seat but it will also surely last for a long time. Since I started using it, I don't question its reliability.
It has sturdiness for users not to be doubtful when sitting. Wobbling or unwanted motion won't bother you. On the other hand, it can rotate 360 degrees and tilt 3 degrees to allow you to move sideways or in any direction. I don't have problems with it as it's pretty stable. Of course, I have installed it correctly to put it to good use.
Installation and mounting of seats are both done with ease. Unfortunately, you have to know that it's not for the helm or driver seat. Its height starts from 14 inches up to 20 inches. In this way, every user can set the height that creates a comfortable sitting position and ensures onboard safety.
What We Like
Exceeds standard of American Boat and Yacht Council and received A rating
Welded and waged parts for maximum durability
Sturdy without wobbling and unwanted motion
Can rotate and tilt a bit
Easy installation and mounting of the seat
Height can be adjusted for comfort and onboard safety
What We Don't Like
Not for helm or driver seat
There are numerous, great pedestal features that you can find in this Attwood boat seat pedestal. But the best one is its durability, which means it can give back the value of your money.
10. Oceansouth Shock Absorbing Boat Seat Pedestal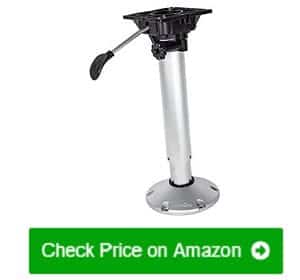 Not all boat seat pedestals can work with you in facing big waves. But this one does! This shock absorbing boat seat pedestal makes way for a fun ride out in the sea. It's a one-of-a-kind pedestal as I remain sitting without losing my balance. It doesn't give up easily even if the boat sways because of waves or currents. Thanks to this, the shock that may creep on the legs doesn't persist anymore.
Due to its ability to absorb shock, solidity and sturdiness follow. Making me feel comfortable and secure dissolves stress and even fear. I can be at ease when seated. These advantages are possible because of their remarkable components. The post consists of anodized aluminum while the pedestal's base is a powder-coated aluminum cast. To complete, the top part is made of robust nylon.
These materials are the reason that this pedestal can serve you well. They're fading and corrosion-resistant. Thus, I know it will last for a long time. The post is permanently attached to the base and it means you cannot remove it. I think it's better than needing to assemble it.
Moreover, I can add 14 to 18 inches to the seat's height. I no longer need to put up with a short seat. So much relief is gained as I get easily tired and uncomfortable with a low seat.
What We Like
Gives a nice ride as it can absorb shock from big waves or current
Shock won't creep on legs and back
Solid and sturdy to make you feel comfortable and secured
Made of materials that are resistant to fading and corrosion
14 to 18 inches height adjustment
What We Don't Like
Can't remove the post from the base
Crossing the sea can be topsy-turvy at times. But with this pedestal, shock from the motion is minimized. So, you won't feel too much discomfort.
Factors To Consider When Choosing Boat Seat Pedestal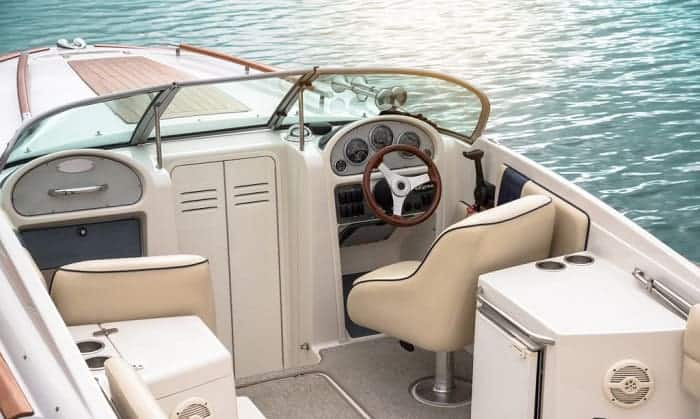 Boat Seat Pedestal Types
Seats are always present in a water vessel but you'll find a selection of them. There are bucket seats, pro seats, helm seats, and fold-down seats. All of them need a seat mount, post, and base to stand still. Swivels, slides, and other kinds of hardware can be added. To make each type more distinct, American Boat and Yacht Council impose ratings. These categories help boat owners to find the ideal pedestal for their marine seats.
Under the Type A rating are the pedestals that can adapt with any speed. They are divided into the driver position and the passengers. Hence, you'll find it with helm and bucket seats. The Type B pedestals are for low speed that's typically lower than 5 mph.
Classifications are also sorted out as Class AP or AN, Class B, and Class AD or AO. Pedestals under Class AP can be used when your boat is afoot at a different speed. Those that are in Class B are used when the boat moves 5 mph or below. Lastly, Class AD is for the driver or helm seat.
Benefits of Using a Boat Seat Pedestal
You can gain maximum comfort from using seat pedestals. Some of them can even absorb shock waves for smooth boat rides. This marine equipment is designed for safety. Adjustments of damping rate are even possible for overweight boaters.
Boat seat pedestals are reliable, not only for their service and functions but also for their durability. You can use it for years without any issues. If you're fond of traveling the sea where saltwater resides, you can choose a pedestal that is anti-corrosive.
How Do You Mount A Pedestal Boat Seat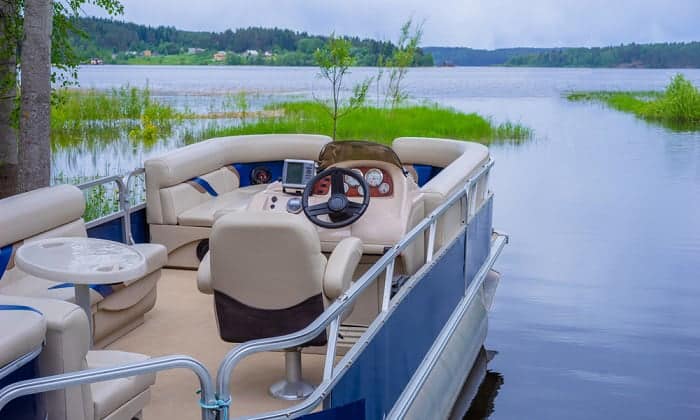 Here are the basic steps when mounting a pedestal boat seat:
Step 1. Put the seat in its right position. Make marks on the surface based on the bolt holes found on the pedestal's base. Once done, you have to put the pedestal aside
Step 2. Puncture an inch pit on the surface to mount bolts. A marine-grade epoxy resin can fill the pits that you made. You have to let it dry for a few days before proceeding to the next step.
Step 3. The pits are in the middle of the epoxy patch after they were given enough time to form. They should be 50% bigger than the bolts that are at the bottom of the seat.
Step 4. Next, you have to put adhesive on the deck and the resin-filled pits that are covered by the bottom base.
Step 5. You have to even out the sealant that you applied on the underneath section of the bottom base. So, you can place the pedestal in its right position. Fix the bolts onto the affixing bolt holes situated in the bottom base.
Step 6. Then, you can start tightening the affixing bolts on the deck to secure the seat's position. The marine-grade adhesive should give the seat a day to settle.
Step 7. Before you turn on your boat, twist all the bolts.
How Do You Measure A Boat Seat Pedestal
Before measuring a boat seat pedestal, set the boat seat to the height that you're comfortable with. Start measuring from the boat's floor to the bottom of the seat cushion. Mark the points where your measurement begins and ends. Then, get the number.
With 17.5 to 19.5 inches, you'll need an 8-inch pedestal. If it's from 16.5 inches to 17.5 inches, the 6-inch pedestal is ideal. In terms of 12 inches to 16.5 inches, you need 4.75 inches. It will be shorter when you get below 12 inches. It's advisable to seek help from the manufacturer or seller for the appropriate post length.
How Do You Get A Stuck Seat Out Of A Pedestal
Not being able to put back the seat to its normal state can be frustrating. Still, you need to be persistent in pulling it out of the mount or making it swivel again. The common reason for this mishap is an inadequate lubricant. The hardening that causes the seat to get stuck sometimes happens because of a prolonged position.
The easiest solution for this is spraying a lubricant or oil. Directly apply it to the affected section. For follow-up, you can utilize a plastic mallet for tapping. It will help loosen the stuck seat. You may need to apply more force in some cases or pull the seat from the mount.
How Do You Adjust The Height Of A Seat Pedestal
The necessary steps depend on the pedestal's brand and model. The majority of pedestals have a height adjustment lever or pneumatic riser. You just press and release the handle to reach the height that you prefer. When you need to lower the seat, sit on it and press the handle accompanied by downward force. Keep doing it until you get what you want.
But you may use a pedestal with manual adjustment. What you need to do to obtain the desired height is rotating and lifting or pushing the post.
Conclusion
Make your sailing trip fun and exciting with the help of the best boat seat pedestal. This equipment is not only dependable for comfort but also for resistance against corrosion and harsh environmental factors. You won't regret investing in one as you can use it for many years. Since this review has narrowed down the best options, you can pick the one with the features that meets your needs.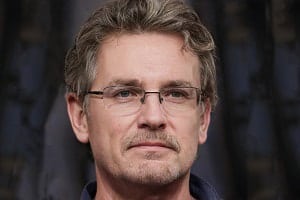 "I am James Harvey – founder of Boating Basics Online. It is established with the drive to help out first-time boaters, which are those desiring to explore their way through the water. So if you are new to boating, start from here with me. "