From barnacles, corrosion, and slime to algae and moss, any one of these foul undesirables can be a thing of nightmares for boat owners. What's worse is that even if you have the best boat bottom paint, you can only ever really slow their progress down. There's a good reason why many sailors say that almost any boat, once it goes on its voyage, will inevitably "belong to the barnacles".
Still, that doesn't mean that you can't keep your vessel as free from their clutches as possible. I can say as much for the marine bottom paints I've used on my three boats. There are definitely great options out there that are a cut above the rest.
I suggest you remember these three important factors when looking for the most ideal antifouling bottom paint to use:
Protective Capability: Many sailboat bottom paint products are antifouling, but they're not readily synonymous with each other. Antifouling paint, as a whole, should be able to take care of marine growth and corrosion, but there are products out there that may fall short on one or two.
Some incorporate aluminum-friendly copper free biocide, which may be able to kill all kinds of marine growth. Others rely on high copper concentrations to provide longer-lasting protection. Ablative paints, on the other hand, tend to last for a shorter time since they're designed to peel off by themselves, aided by the boat's movement, and take the buildup with them (i.e. self-cleaning).
Typical Water Conditions: In order to make the most of any bottom paint, you need to be aware of the water conditions that you subject your boat to. There may be bottom paint out there with all-around solutions like copper or copper free biocide, but that's not always the case. Saltwater brings corrosion, on the other hand.
Know the marine growth that you'll normally have to put up with (whether it's barnacles, slime, seaweed, algae, worms, etc.), then ask the manufacturer if their product can address it. For example, bottom paint for South Florida should protect against seaweed and algae fouling in that area.
Compatibility with Bottom/Hull Material: A lot of antifouling paints accommodate wood, metal, and fiberglass, but you still have to make sure that they'll adhere to your boat's hull. Some hard bottom paints may only work well with aluminum boats since they're not actually antifouling, for example. Moreover, a few paints may react badly to the kind of material they're painted on, leading to unwarranted damage.
The following bottom paint products are the ones I've used in my years of cruising and fishing in both saltwater and freshwater oceans and lakes. A few work well on their own while others need to be paired with a barrier coat. Usually, I apply five coats as a barrier/primer then apply two coats of bottom paint, but it's not an absolute rule. Read on to know my takes on each one.
---
Duralux M749-1 Marine Paint
Good-as-new finish
Multiple color options
Superb coverage per gallon
---
Rust-Oleum 207012 Marine Paint
A breeze to apply
Economical choice
Works best on fiberglass hulls
---
TotalBoat 285793 JD Paint
Very easy to apply
Superb value for money
Lasts long and flattens well
---
Best Paint for Boat Bottom Reviews
1. Duralux M749-1 Marine Paint
Though not antifouling, Duralux's marine paint functions just as excellently as a bottom paint because of its longevity and stellar corrosion protection. It's also got great coverage!
I use this as a bottom paint on aluminum, steel-hulled or fiberglass boats. I recommend aluminum boats, in particular, because of the excellent corrosion protection and coverage per gallon. I didn't get that common aluminum problem at all after three years from the initial application.
Before our fishing get-together with my friends back in 2015, we were able to paint three boats with a single one-gallon can, and the paint dried in two days max. For the protection these vessels got, we definitely got all our money's worth. Do take note that we fish mostly in freshwater lakes.
Overall, it's a solid multi-purpose and multi season paint that you can apply on just about anything made of metal, as you know, it will be a rust or corrosion problem over time. I especially like that the brand has plenty of color options to choose from, so if you happen to be digging aquamarine over cruiser blue, then you just grab a can and start painting! The finish looks good as new every time.
You'll need a bit of prep work to apply it properly. I always do light sanding first, then wipe the surface with lacquer thinner. Doing these two steps makes the paint easy to roll and will not require a primer for it to provide protection. I apply three to four coats to get the long-lasting, attractive finish I want in my jon boat.
It will always require to be paired with a thinner, though, as its natural consistency makes it hard to manage, otherwise. It's not that big of a deal, considering what I get from every can.
What We Like
Good-as-new finish
Multiple color options
Superb coverage per gallon
Great value for money
Doesn't require a primer
If you want bottom paint for trailered boats that are small to mid-sized, feel free to skip the anti-fouling bandwagon by opting for this equally reliable marine paint instead.
2. Rust-Oleum 207012 Marine Flat Boat Bottom Paint
Any antifouling bottom paint by Rust-Oleum is a safe bet for most boat owners. This one I like in particular because of its sheer value for money. It's cheap, but you know it will get the job done.
As much as possible, I choose this over anything else, assuming it's available. It's far cheaper than a lot of reliable bottom-side boat paint products out there. And it's mostly because I get the most value for money out of it.
It goes on thick and stays for good as long as you apply it, once following the recommendations. I advise you to stir it well with mineral oil, so you can thin it just enough for smoother application. It makes it easy to roll even with the cheapest roller you can find out there. Two coats, a day apart, will do for most finishing jobs.
I've tried it on both wood and fiberglass surfaces. I can safely say that it works best for the latter because my 16' runabout has kept most barnacles, corrosion, and most marine growths at bay since I applied it.
My initial painting job lasted for a good four years before I had to do a full repaint, and I also have to say that it's the case for a boat that I use fairly regularly. I also power wash it every season, though, and roll the surface annually.
I don't really have much trouble pairing it with most types of paint, but I often use marine-friendly ones anyway. I have very few complaints, other than the cans they arrive in. The brand could try using more sturdy materials since they tend to arrive dented when I order online.
What We Like
Sticks well with proven durability
A breeze to apply
Works best on fiberglass hulls
Economical choice
Outstanding value for money
What We Don't Like
Cans tend to arrive dented
Overall, this brand offers a plain and simple, economical solution to boat owners' barnacles and corrosion woes. Having that sole quality already makes it tough to beat.
3. TotalBoat 285793 JD Select Ablative Bottom Paint
This is one of the few antifouling paints I've been using for a long time now. It never disappoints with its versatility, ease of application, and excellent coverage, which translate to superb value for money.
It's one of the better ablative paints I've tried, mostly when it comes to how long the biocide provides protection. In one sailboat (a 36-footer), I had it last for a good two years (in both wet and dry storage) before I needed to do a reapplication. I used two thin film coats as per recommendations, and the boat had minimal to zero build ups for that entire time, thanks to the biocide and the way sheds taking most of the gunk with it.
It's hard not to become a go-to paint for your boat because it's so easy to apply. I prefer to skip plenty of the usual prep work when painting. This boat bottom paint for speed-based applications delivers just that by forgoing the need to thin it. Also, no sanding is always welcome, but I do it every time I need to apply a new layer, often yearly, only if I just used one coat on any bottom, whether it's fiberglass, metal, or wood.
That's where most of the versatility stems from. I've used a handful of antifouling paint, and there are only ever a few that I can safely say meet that criterion, considering the finish I get from each one. This is one of them, and that's why I think it's great value for money.
It flattens well in all the times I've used it to paint the bottom of my boats and my buddies', all with different bottom materials, over the years. The finish is almost always superior to other choices as a result.
Do take note that it does not dry as fast as others out there. I definitely have to wait more than 16 hours in most applications, but as long as you apply it in the summer, expect it to dry quicker.
What We Like
Very easy to apply
Lasts long and flattens well
Proven to prevent marine growth
Versatile choice
Superb value for money
The top-rated bottom paint for boats should be able to balance convenience and reliability. You'll get nothing less than that from this product.
4. Sea Hawk AH7033GL Aluma Hawk Paint
In most cases, it's either this or the Duralux marine paint I reviewed before when it comes to painting my jon boats. It's got topnotch durability, adheres well to aluminum boats, and lends any vessel with a fresh look if applied properly.
I like this paint's overall longevity. I've been using it longer than the other marine paint I mentioned because I was fairly satisfied with its corrosion protection and how long it managed to provide it (in my case, it's two and half years on one jon boat).
I use a foam roller every time to get a smooth finish. Don't bother with a gun since I've only had subpar results with it. Be sure to grab a number of rollers, though, as the paint will eat it up.
I listened to the recommendations that I use MEK to thin it. Sure enough, 10% of it is enough to reduce the sheer thickness of the entire thing. I use the roller mostly and a brush for the edges and borders – also, don't forget to wear a respirator and any applicable protective equipment.
The paint dries quickly, and it's not hard to see this remarkable difference if you apply it in the summer. It takes less than a day during those months, and the paint goes on thick and smooth on aluminum, so as much as possible, I suggest you wait for the temperatures to be as warm as possible if you're in the US.
My biggest gripe with it is that it needs MEK, which is hard to find and can be a health hazard, to be properly thinned. I'm also not a big fan of any paint with a very strong smell. Unfortunately, this paint has it. It also needs to be stirred often so the finish remains consistent.
What We Like
Multi season protection
Takes care of corrosion
Dries fast
Easy to apply
Sticks well to aluminum
What We Don't Like
Needs MEK to thin properly, which is not always available
Has a strong smell and needs to be stirred often
If you're marine bottom painting for jon boats, you can't go wrong with this one.
5. TotalBoat Underdog Marine Bottom Paint
A better choice for those who want optimal protection on hulls, TotalBoat's bottom paint also costs ½ the price of other alleged "top brands" out there. It's also a proven bottom paint for boats saltwater.
A lot of people consider this brand a safe choice, and I have to agree with them. I'd even say it's a smart one, especially if you're well aware of the average cost of bottom paints nowadays. This paint manages to knock a hundred bucks from the average price in the market but still keeps barnacle growth in check.
I must say that this bottom paint is an excellent example of antifouling technology. You may see boat paint build up here and there as time goes by, but I've since learned that you've just got to be patient with it. It will chip off by itself, taking the barnacles with it – at least, that's my experience with my 25-foot center console that I like to take to saltwater fishing spots.
It's got stellar coverage overall, but not exactly something worth mentioning. A single coat feels adequate for fiberglass and metal. Haven't tried it on wood yet. I can paint an entire 25-footer with a gallon can, with plenty to spare to add to another painting job. What's even better is that I never have to make it thinner.
I was even pleasantly surprised one time when the brand included a package that came with a roller frame, stir sticks, paint cover, and roller cover. I'm not sure if I just missed a promo, but I definitely appreciate brands that make these kinds of efforts.
Once the paint has thinned out, I just reapply and do a sandblast first if there are stubborn buildups, which is rarely the case based on my two-year experience with it. It's by no means a perfect product, but for all its perks combined and the budget-friendly cost, it more than deserves a spot on this list.
They commit the same sin as Rust-Oleum, though, with the way their cans tend to arrive with a dent or two. I've ordered 10 times already, and I think I got dented cans in 6 instances.
What We Like
Economical choice
Does a spectacular job of preventing barnacle growth
Comes with tools required for painting sometimes
Doesn't require thinning
Decent coverage
What We Don't Like
Cans tend to arrive dented
Economy meets quality in this boat bottom paint for saltwater. It delivers numerous conveniences almost any boat owner needs when painting his or her vessel.
6. Pettit Paint 1959Q Hard Racing Paint
This hidden gem deserves a spot here for its long-lasting, rich finish, ease of application, and overall protective capability. Most Pettit bottom paint reviews say the same for a reason.
I prefer to use bottom paints like this on my Jeanneau cabin cruiser, which I like to take for my longest cruises. Mostly, it's because of the sheer longevity of this paint. The longest I've made it with a single hard coating is two and a half years on solely freshwater with a combination of dry and wet storage.
It's quite versatile, too, in that I get the same results on my aluminum jon boats and vessels with fiberglass hulls. Also, it's not a pain to apply. I use a short-haired roller, and the paint just goes on smoothly with the proper thinning. I stick to the recommended brushing thinner every time.
The corrosion protection is good, but I do have to make sure to apply a barrier coat (and hard modified epoxy if the conditions call for it) with every fresh painting or repainting job. I've been using this paint for the better part of a decade, so I can safely say that it's far from being lackluster in that regard. Overall, it's tough to criticize a solid hard paint, especially if it's designed as a bottom paint for trailer boats, which anticipates marine conditions.
Since it's not antifouling, don't expect it to work that well in other water conditions that require better protection against aggressive marine organisms or saltwater conditions in general. If you frequent lakes and rivers with a steady current, this is an excellent choice. Otherwise, there are better options.
What We Like
Long-lasting multi season protection
Works well in freshwater lakes and rivers
Versatile in terms of hull material
Smooth application
Decent corrosion protection
What We Don't Like
Limited in terms of suitable water conditions
Hard bottom paint for boats should always be able to guarantee long-lasting protection. This one does, as long as you keep your boat in freshwater marine settings.
7. TotalBoat Inflatable Boat Bottom Paint

I'd recommend this ablative bottom paint for boats to anyone looking for a product that best demonstrates the strengths of this kind of bottom paint. That it also manages to stay on for a long time and provide superb protection only convinces me to give it close to a perfect rating.
Now, you're probably thinking, aren't ablative paints supposed to be washed off along with the gunk after every season? Well, what's good about this boat bottom paint is that it kind of gives you the option to decide. There's no better way to describe it than just being what a hard ablative paint is all about.
For one, TotalBoat chose a high copper concentration of 25%, so they're definitely aiming for protection. The first season I applied this paint, I didn't have to do a repaint at all, and there was no cracking and flaking. All I had to do was clean it with a high-pressure washer, and the paint actually stayed on!
After the next season, though, I began to notice more growth, which I thought was just normal since I've been taking my fiberglass boats to multiple fishing locales, some being saltwater. The buildup didn't progress that much, though, since I noticed that the paint was also beginning to wear off on the keel area. I reckon that was the ablation doing its job.
Overall, it took more than a year for me to have to do a repaint, which is a plus in my book. I'm not sure whether the change in water conditions (I'm inclined to believe so) affected its longevity. Take note that I applied two coats on a fiberglass boat hull, with sanding, and with no primer – and it dried fast for a water based boat paint.
I just wish it came in other color options besides the dull gray one. That's my only complaint.
What We Like
Two-way protection
Proven to last long
Dries fairly quickly despite being water-based
Proven to work without a primer
I can't name a better
antifouling paint for fiberglass
than this one because of the truly unique way it can protect your boat hull, assuming it's made of that material.
Other Factors To Consider When Choosing The Right Bottom Paint
Ease of Application
Does the paint require thinning? Is it easy to roll or spray on? Do you have to wait a long time for it to dry? It's important to answer these questions so you won't end up wasting your effort and money on most kinds of bottom paints.
Paint Color
Don't forget about the possibility of the color being eclipsed by the resultant marine organisms' growth. White bottom paint is more likely to be overshadowed, but an obvious advantage is that it won't be hard to spot potential buildups even if they're just starting.
Durability
Don't overlook paints that are abrasion-resistant. I can name a handful from the products I reviewed above that don't quickly crack and get scratched after a few seasons. Usually, a primer or barrier coats aid in keeping the paint in place, but only to a certain degree.
Coverage
Naturally, you want to be able to properly paint the bottom of your vessel without taking two gallons or more just to get the results you want. Of course, this should always be relative to the quality of the paint.
The Different Types of Boat Bottom Paint
In general, you can find bottom paint that is either categorized as antifouling or not. Antifouling paint, in turn, can be subcategorized as either hard paint or ablative paint. Here's an overview of each one.
Some marine paints work just as well as bottom paints, especially if they offer optimal corrosion and rust protection. They may not be able to keep marine organisms' infestation at bay, but if you know that the water conditions you regularly subject your vessel to don't really need protection from them, then hard paints will do.
I especially recommend them for smaller vessels like jon boats. They're aluminum-safe and can last for a long time. Another bonus is that they have numerous colorful and attractive finishes.
These are recommended for boats that cruise and sail for lengthy distances. Normally, they protect the hull with copper biocide, while staying on as long as possible, to the point that you don't have to worry about buildups for 1 to 3 years.
One other advantage is that even if you pressure wash your hull, the paint will still stay on and still provide protection, especially if the copper content is noticeably high. This quality makes them a more cost-saving option.
Any self-cleaning types of antifouling paints fall under this category. Ablation literally means removal, so that's how they technically impart protection. Plenty of ablative paints will only last for a single season and need to be pressure washed to completely remove buildups. Afterward, you'll obviously need to do a full repaint.
That being said, there are ablative paints with more longevity and with biocide included in their formulations. I tend to think of them as 'hybrid' paints that provide double protective capabilities. They're not that many, though.
Named as such because they go on thin, thin antifouling paint is typically recommended mostly for freshwater storage and, sometimes, even some saltwater conditions with minimal fouling. This kind of paint is mostly designed for owners who want a speedy solution to marine organisms that plague your hull since it spares you from hours of sanding and can be applied, removed, and reapplied relatively quickly.
Benefits and Drawback of Bottom Paint
Almost any boat owner wants to keep his or her vessel in tip-top shape. The hull and bottom, as it happens, are typically the first ones to suffer the invasive nature of marine life. The fact that antifouling bottom paint can bring about a positive, protective effect when it comes to that issue readily highlights the strongest advantage of applying bottom paint.
The same can be said for paint that provides corrosion, rust, and abrasion protection. We also can't deny that they lend the boat an aesthetic appeal.
That being said, they're not without disadvantages. Besides the white boat bottom paint issue I mentioned above, some boat bottom paint colors may fade off over time or adversely react to weather, artificial, or marine conditions and make your vessel look unsightly. Also, some bottom paint products are undeniably expensive, which explains why bottom painting and cleaning services are equally costly.
What Should I Paint The Bottom Of My Boat With
Look no further than the water conditions (what marine growth is common and whether it's saltwater or freshwater) and the material of the hull and bottom that requires painting. If you're working on aluminum hulls, and you know you won't really have to put up with a lot of marine growth, then a good anti-corrosion paint will do.
Likewise, bottom paint for wooden boats will readily benefit from ablative antifouling paint. It has to be primed first every time, though, and this video explains why and how to do it:
On the whole, I recommend most of the antifouling paints, hard or ablative, I've featured here because of their versatile applications.
How Long Does Bottom Paint Last On A Boat
This largely depends on the type you use. As I said before, ablative paints will sometimes last only a single season or a month, but others can manage 6 months up to 1 year. The longest-lasting bottom paint, which can last up to 3 years, is almost always hard, regardless of whether it's antifouling or not. Almost any boat bottom paint comparison in other guides and forums will say the same.
How Many Coats Of Bottom Paint Do I Need
I apply two coats on average, but if I find the paint to be sufficiently thick in one coat, with the barrier coat factored in, then I settle for that. Take note that some paints may require three or even four coats to ensure optimal durability. Always follow the manufacturer's recommendations when figuring out how much bottom paint to use.
What's The Typical Prep Work Required For Bottom Paint
Unless the manufacturer explicitly states otherwise, I make it a point to clean the surface that I will be applying the paint on. Make sure it's free of possible contaminants. Afterward, I sand it with 100-grit sandpaper, especially if the brand suggests it.
Do Bottom Paints Affect The Boat's Speed
This is still being debated, but based on my experience and plenty of other sailors, bottom paint's ability to reduce the boat's speed is minimal, to the point of being negligible.
Conclusion
Since bottom paint has numerous variables to be considered, the best boat bottom paint is ultimately the one that specifically delivers everything you need. It should provide a direct solution for both your vessel and the water that it will be sailing on. Obviously, it doesn't hurt for it to be budget-friendly and easy to use while doing so.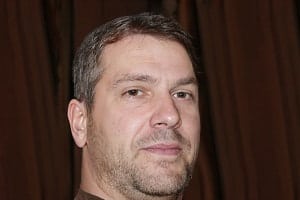 "My intention from the first day establishing Boating Basics Online is to provide as much help as possible for boaters who want to experience a first safe and convenient trip. So feel free to join us and share your beautiful journeys to the sea!"