An anchor will only ever be as good as the rope or line that it's attached to. That being said, each component of the rope is equally important. The best anchor warrants the best anchor rope, no more, no less.
What's wonderful about marine rope is there's variety in it. Almost any kind of material it comes in is reliable, whether it's nylon, polypropylene, or polyester. It shouldn't be much of a struggle deciding on what's best for your purpose, considering the solid brands out there and if you know what to look for.
What are these? Look no further than the three main ones I've listed here:
Strength: Many brands refer to this as tensile strength or breaking strength. This is usually indicated as the maximum amount of pressure that the rope can handle before breaking. It and the total working load are measured in pounds, and manufacturers tend to be transparent with these parameters.
I like nylon for its natural strength, but it does dip a bit when wet. Polyester and polypropylene work, too, especially if the brand knows the right materials to use. One standout quality of polyester, when compared to nylon, is that it retains most of its strength even when wet.
Aim for at least 1,000 pounds of total strength and load if you want to be safe, but, in the end, everything should be dictated by your boat's size requirements.
Durability: Durability goes well with strength, so it's just as important. This mostly depends on the material used. Polypropylene has superb rot and mildew resistance, but I can say the same for nylon. Polyester, on the other hand, offers UV resistance, with nylon following at a close second, and it has high abrasion resistance and is generally saltwater-friendly, too.
Polypropylene often performs less spectacularly in UV resistance, but that's to be expected since it's considered the most low-end option of the three. I also like ropes that come with marine-friendly, stainless steel thimbles for obvious reasons.
Ease of Handling: There are certain types of ropes that fit your purposes perfectly. Aim for the ones that are smooth or easy on your hands as much as possible. They shouldn't be too hard to tie into a knot if the need arises or too heavy to pull, although, I admit that the latter is not really much of an issue with most anchor ropes and bungees available today.
The ease of stowing and storage falls under this criterion, too. Obviously, you don't want a rope that gets bunched or tangled up every time you raise the anchor.
---
SeaSense Anchor Line
Beginner-friendly
Designed for anchoring
Resistant to rot and mildew
---
YOUNG MARINE Anchor Line
Highly flexible
Great knot retention
Relatively lightweight
---
attwood Anchor Line
Solid strength
Easy on the hands
Tough construction
---
11 Best Rope for Anchor Reviews
1. SeaSense Hollow Braid Anchor Line
This is a favorite of mine for the sole reason that it's perfect for average-sized fishing boats. It's easy to grasp, in more ways than one, has outstanding support and durability.
To get the most out of this line or any boat anchor rope, for that matter, it's best to stick to anchoring standard guidelines. The 7:1 ratio of rope length for every foot of water ensures you won't drift with this line holding your vessel in place. Be sure you don't go over its 90-pound load capacity, too.
I also have this on our family yacht as a substitute line. Of course, we're using the 100-foot variety. It's versatile in that regard, and it's not hard to splice onto any chain you partner it with. With that said, it's more optimal for smaller vessels, especially a pontoon. The 50-foot option alone is already generous enough to work with for any model of small-boat anchoring and tying off.
As for durability, it's up there. It may not be UV resistant because of the polypropylene design. But it's tough overall, and it's a hollow braid so I'm fairly confident of its resistance to rot and mildew.
I've used grapnel and fluke anchors with this to great success. I can't say much for larger vessels as I haven't used it that much on our yacht. You have to have a solid rope setup, though.
What We Like
Beginner-friendly
Designed for anchoring
Plenty of lengths to choose from
Supports most kinds of anchors for small boats
Resistant to rot and mildew
If reliability and value for money are your primary concerns or are new to anchor ropes, this product should be right up your alley.
2. YOUNG MARINE Premium Anchor Line
Ultimately, this rope stands out because of its durability, flexibility, noticeable lack of heft, and overall holding strength.
Multifilament polypropylene (aka MFP) ropes are all the rage nowadays because of their tensile strength and capability to withstand hefty loads. I'm fairly sure that this property is one of the main reasons this rope makes such an outstanding anchor support for solo fishing and cruising vessels.
I only partner it with my 15-foot aluminum fishing boat, along with a grapnel anchor, especially when I regularly go fishing at my local lake. I've been using it for close to five years already, but it hasn't shown any sign of damage even with regular use. More importantly, it hasn't ever snapped or frayed even when the wind and waves get a little rough and my vessel is positioned leeward.
I especially like that it doesn't bunch up when stowing. Once you need to knot it, let's say a mid-line loop knot can manage to keep it nice and tight. That earns you a great rope to have once you need to tie knots if that need arises.
Its most redeeming quality is its durability. I can attest that it has superior UV and rust protection. It exhibits a special kind of toughness that immediately reveals its superbly marine-friendly quality.
An anchor rope ⅜ is usually ideal for boats on the small side (less than 26 feet), but this one only supports 16 feet at most. That's one of my main complaints about it. I can say that it can handle a little over that because of its notable strength and elasticity, but that's still way below the average size of most fishing vessels.
What We Like
High tensile strength and load capacity
Solid durability
Highly flexible
Relatively lightweight
Great knot retention
What We Don't Like
Only supports boats 16 feet or smaller
Many anchor rope manufacturers label their ropes as "solid braid". This is one of the few that walks the talk because it simply delivers everything you need from your standard anchor line.
3. attwood Solid Braid MFP Anchor Line
Polypropylene lines are almost always easy on the hands. That's one of the best attributes of this rope, plus it's being made more UV resistant and flexible.
I almost always prefer lines that won't give me blisters while easy to handle. This one's reliable in that I know it has sufficient strength to hold my 25-foot pontoon in place while fishing. The material doesn't feel rough at all, to the point that I won't mind handling it with my bare hands when stowing it away.
I've had numerous instances when I anchored during exceptionally windy days in Lake Erie. Almost every time, it has never given me any problems keeping my pontoon boat alright. Again, I just make sure I don't depart from the anchoring guidelines and manufacturer's recommendations.
This 3/8 anchor rope certainly works for vessels not exceeding 26 feet. In fact, it works too well, based on my experience. I won't even try to use it on anything larger since it's one of those highly specialized lines that works outstandingly for a specific boat size. The 250-pound tensile strength limit exceeds my expectations, considering its amazing ability to handle wind speeds slightly over 40 km/h.
Another thing I like is that I've proven that it's UV resistant since I've been using it fairly regularly for the past four years. My only real complaint is that it comes in a single static 100-foot length. While that leaves me with plenty of rope to cut and work with, I feel it doesn't fit its intended boat size.
What We Like
Solid strength
Tough construction
Easy on the hands
High tensile strength limit
What We Don't Like
Only available in one length
This product from attwood is offering exhibits the qualities of the best anchor line. It's hard to not recommend it considering that and the fact that it has only a handful of true rivals.
4. Norestar Double Braided Nylon Anchor Rope
You can't go wrong with this double braid, nylon offering from Norestar. It accommodates most boat sizes, even slightly larger vessels. It's sufficiently strong and defines what a heavy-duty marine anchor rope is all about.
A friend recommended this to me back when I was still testing the waters with my anchoring setups. He called it his go-to line and after trying it out, I can't agree more.
It's easy on the hands and provides the right kind of holding power for my 26-foot Jon fishing boat. 9,000 pounds is the exact holding strength limit, and that's way above-average for most anchor lines and ropes for solo fishing vessels.
I'm referring mostly to strong breezes when talking about the types of wind it can handle. I've had numerous occasions when it handled 50km/h breezes without even any sign of struggling.
It's got amazing flex, too, so much so that it doesn't become tangled when I pull it up for storage every time. I can easily cut it to the needed length because of the longer 150-foot length it always comes in.
My only complaint is that the fibers appear too fine. While it has not happened to me yet, this may mean that it will fray easily when the anchor snags.
What We Like
Sufficiently strong
Available in versatile length
Easy on the hands
Stainless steel fastener
Doesn't get tangled and knotted up
What We Don't Like
Fibers are too fine, which can lead to fraying
This is the top-rated rope for boat anchor as far as overall reliability and versatility are concerned. It's a go-to, safe option for those who are struggling to decide.
5. attwood Hollow Braided Anchor Line
This line exhibits the best that polypropylene and hollow braid ropes can offer. It's marine-friendly, rot-resistant, waterproof, and provides generous support through its considerably capable holding power.
A hollow braid means it's lightweight and rot and mildew resistant. True enough, this has been with me for more than five years already, and it has not frayed while lasting for that long. I like that it's not a pain to clean, too, and since I want to maintain my lines well, I reckon it's also thanks to that.
I've been using it on and off lately. During its earlier years, I used it relatively regularly during my fishing trips to the Florida Keys. It has always kept my fishing boat steady, and I can only recall a handful of instances when it tangled up when trying to stow it.
The most important thing is that it does its job well. It has just the right amount of thickness for me, so if you want a rope that slightly departs from the thin side, then this is a good candidate for you.
One other aspect I like that gets overlooked sometimes is that it's not hard to see it every time I drop it down to its full length. The white color not only looks great but lends to visibility, which can be especially useful if you're anchoring in unfamiliar waters.
I'm also not much of a fan of the fastener. It's visibly not made of stainless steel. The original one on my line has since rusted around three years ago, and I've since replaced it.
What We Like
Adequate holding power
Easy to clean
Proven durability
Not hard to lose sight of when fully deployed
What We Don't Like
May tangle and knot up sometimes
Subpar fastener
If you want a rope that will last the average 3 to 5 years and will not let you down, this one fits the bill perfectly.
6. Maple Leaf Ropes Nylon Anchor Line
This 3-strand rope delivers good value for money. It's got good holding strength for smaller boats (20 feet or less), is reliable for a long time, and doesn't break the bank.
I have a 20-foot center console that I regularly take sailing and fishing in Lake St. Clair and Cape Cod. This is the rope I like to use when manually handling the anchor, but I also like to use it as an anchor rope for windlass reliant boats. The nylon's strength and texture make it versatile and convenient to manage in that regard.
If I'm going to compare its strength to regular hand-woven rope, it's tough to beat. I'd say it's close to 50% stronger than the latter with the same diameter. And 500 pounds of breaking strength is still above average, considering it's just your "average" 3-strand.
While many of the ropes featured here can handle saltwater just fine, this is the one that I'm 100% sure can handle prolonged exposure to saltwater and even the sun. I can't praise this quality enough, especially considering the low price tag it comes with.
One other praiseworthy quality of the Maple Leaf brand is that they let you get custom rope lengths. I even requested a 25-foot version of this one time, and they actually obliged me. You just have to contact them directly. I've yet to enjoy this same privilege from other brands out there, especially the most recognized ones.
I can't find much fault in it, especially if I'm going to consider its performance with the vessels it's specifically designed for. It doesn't bunch up that much. Perhaps, the only real downside is that it's not able to support the bigger boats that I use.
What We Like
Comparatively strong
Durable and designed for saltwater use
Supports custom rope lengths
Ideal for small-boat applications
Easy to handle
What We Don't Like
Limited to boat sizes of 20 feet or below
Basically, this rope exemplifies most of the positive qualities of a great 3-strand rope. If you prefer economical fishing and sailing on your 20- or 18-footer, you can't go wrong with this line.
7. Airhead ANCHOR BUNGEE
Although made of polypropylene, this rope doesn't disappoint with its high tensile strength. It works perfectly for complementing an actual anchor rope, though.
Make no mistake, I've used this bungee on its own, but I stick to its main purpose: which is to tether a tiny vessel offshore. I don't actually use it for anchoring unless I splice it with another rope. It adds enough heft to substitute for a chain, however, you can't use it on a windlass if you go for this setup.
It's got enough strength on its own, enough to keep your boat from drifting. It imparts enough security, so you won't have to beach your boat and worry that waves might carry it away. For anchoring purposes, I usually pair it with a fluke anchor, and I've never had any issues with it for the two years I've been using it.
I must say, I'm a low-key fan of the extra-bright orange color. It just screams out to you, in more ways than one. I definitely don't have to struggle too much when trying to see it when I'm anchoring in deeper-than-normal depths.
Some sailors tend to shun polypropylene ropes as the least, but this one's an exception to the rule. It's got a good stretch as it is. While I'm expecting it to last for five years max, it's not exactly made to handle saltwater environments.
What We Like
Works best when paired with an actual anchor rope
High tensile strength
Highly visible color
Made of better-quality polypropylene
Notably good stretch
What We Don't Like
Not applicable for saltwater use
Despite its funny name, this bungee is no pushover. Its positive qualities are clear proof that you can't overlook polypropylene.
8. Better Boat Premium Anchor Rope
There are plenty of superior nylon options out there already. What makes this double-braided nylon any different? It delivers all the best aspects of nylon lines but adds more by making it smoother on the hands and more visible.
If you already know what makes nylon anchor ropes such a crowd favorite among sailors and fishing enthusiasts, then know that this rope delivers all of the qualities you want. First is exceptional strength. This is my go-to line when docking for longer days and a storm happens to be on the way.
It once had to handle winds of 50km/h when fishing at Lake Okeechobee. Although I inevitably had to call off the trip because of the uncooperative weather, I do have to say that one good thing that I got out of it is that it proved this rope's reliability. It kept my Jon boat steady while docked all throughout.
It can handle heavier anchors (at most 25 pounds) and lighter ones, too. I've used it with flukes and grapnels, and it has always performed spectacularly. I consider it as one of the most versatile and reliable ropes I've used with all things considered.
It's visibly made to last because of the marine-friendly materials, although, I can't comment much about the durability yet since it's a new acquisition. I like that it's integrated with reflective strands so I can still see it at night. I've only had a few occasions to try out that feature, but it's definitely more visible than my other ropes at night.
The last quality I like is its smooth texture. It's a perfect option for those with more sensitive hands when pulling the anchor. I just wish it's available in other lengths.
What We Like
Outstanding strength
Feels smooth to the touch
Reflective strands aid visibility
More versatile than most ropes
Marine-friendly durability
What We Don't Like
Would be perfect if available in other lengths
A lot of people consider nylon as the best type of anchor line. Considering the numerous positive qualities of this anchor line, a big part of me can't help but agree.
9. Bang4buck Twisted Dock Line
Cheap doesn't always mean you mean you have to compromise on quality. This product proves as much with its above-average nylon-like strength and reliability, all while keeping its price low.
If I'm a little strapped for cash or need a good, inexpensive line for my second anchor, I almost always choose this rope if it's available. It's got a decent quality than most polypropylene ropes I've used, so it's safe to say that it's great value for money. I can attest that it's just as strong as most of the standard nylon ropes I've tried.
So strong, in fact, that it works well with my heavier alternative fluke anchors. I've even used it for supporting a large oak tree in my house that got toppled by a category-4 hurricane. I can't ask for more from it if strength's the topic.
It stretches well over time. I distinctly remember that it used to not tense as well as I liked it during the first few days and weeks of use. However, with regular use and after leaving it tensioned for longer periods of time, that issue disappeared altogether.
I appreciate the inclusion of a stainless steel thimble. For the price, that already makes this rope a bonafide steal. Unfortunately, I can't report much yet about its longevity. I'm not holding my breath, but I'm still crossing my fingers that it will last – it's been over a year, and it's still functioning well.
My biggest complaint is that it noticeably has a looser weave than other anchor ropes. It makes it feel flimsy, but overall it's still a good rope for the application I use it for, which is usually for a second anchor.
What We Like
Relatively stronger than most polypropylene lines
Stainless steel thimble
More budget-friendly option
Nice stretch
What We Don't Like
Not as tightly weaved as other ropes
With the strength, low cost, and overall reliability considered, I have to agree that this rope delivers the best bang for your buck.
10. Rainier Supply Co Nylon Anchor Rope
This 100 ft anchor rope has the right length to meet most requirements of tiny solo fishing boats, particularly 23 feet or below. It's got every positive feature of a double braid such as the high breaking and tensile strength, comfort when handling, and exceptional durability.
I like to use this rope because of its near-perfect length for any kind of small-boat fishing. I take my 22-foot vessel regularly on my Dog Run Lake weekly fishing trips with this product as the main line. I make good use of the entire length of it almost all the time, as I like that it holds mid-line knots extremely well.
The breaking and tensile strength are generous and are definitely what I expect from a double braid. I once anchored my boat with it on a two-day storm. Didn't struggle that much in the entire affair, and that's without any additional precautions on my part. That's what ultimately made me a believer.
It may be able to handle, at most, the usual 26-footer, but I won't hesitate to swap it for a 1/2 anchor rope if I know that I'll be dealing with extra stormy weather. It's not as weighty as the other anchor ropes' 3/8 I've owned and the texture makes it easy on the hands when pulling the anchor. Those qualities make it a breeze to handle.
Although the black color of this braided anchor rope may make it hard to see when deployed to its full length, it does allow it to dry quicker in the sun. I don't have any other major negative feedback about it besides that.
What We Like
Perfect length for small-boat fishing
Easy to handle
Outstanding breaking and tensile strength
Dries quickly
What We Don't Like
Black color may affect visibility when fully deployed
I like double braided ropers precisely because of products like this one. It satisfies all your needs and keeps your sailing and fishing life free of the common hassles.
11. Rainier Supply Co Nylon Anchor Rope
This is one of the most stable ropes I've used. Stable in the sense that it can handle the pressure of windy days and heftier anchors. It has plenty of strength and is made of durable materials.
Nylon offers more flexibility than polyester or any other material. Since it's also a double braid, this is one of the most flexible lines I've used.
It has kept my pontoon steady during high wind. In fact, it's one of my preferred lines to use when I need to anchor for an extended period of time, and I am well aware that the weather's not going to be cooperative.
Don't be fooled by the thinness of the rope. It's a toughie strength-wise, and I attribute most of it to the double braid. I use a 25-pound pyramid anchor with it, and it has always kept my vessel drift-free every time.
I can't say much yet about the durability since I've only used it for less than 2 years. However, I have a good feeling that it will last because of its general design. I do like that it took the time to make the snap hook more marine-friendly by using stainless steel.
Given the ease of splicing a chain to it, it's definitely well-designed for the price. However, the 50-foot length limits it to mostly just small-boat applications. Also, while the black color hides the dirt, it makes the rope quite a struggle to see when it's fully deployed.
What We Like
Unrivaled strength
Stainless steel snap hook
Outstanding flexibility
Satisfactory durability
Well-designed overall
What We Don't Like
Limited to small boats
Black color makes it hard to see when deployed
This one's a well-designed and well-rounded nylon anchor rope that takes advantage of its strengths.
Other Factors To Consider When Choosing Anchor Ropes
Boat Size Recommendations
Anchors and ropes are like bread and butter among boats. To meet your vessel's specific requirements, you'll need to be mindful of the size of your boat relative to the thickness of the rope. I'll discuss this in greater detail in the answer to one of the questions provided below.
It's better to refer to an anchor rope size guide for this and you can refer to one here.
You may need to use anchor rope and chain kits if you have a larger boat and a heavier anchor. You may want to watch this video first, so you can better orient yourself with what type and size of rope to choose:
Type of Rope Construction
This mostly pertains to the braid of the rope. I usually like three-strand for its ease of splicing, reliability, and budget-friendliness, double braid for strength and durability, and solid braids for versatility. There are also octo plaits and anchor plaits, but they're usually only used on bigger vessels like yachts.
Anchor line length plays a pivotal role in making sure that you're anchoring properly. I follow the standard guidelines of 8 feet of rope for every foot of depth. Having knowledge of the specific depth of the lake or ocean you will be anchoring or docking in pays off.
Take note that not all brands offer variety in rope lengths. It could be hard to get a 300 ft anchor rope, for example, as most are only available in 50-foot and 100-foot options. You can try asking the manufacturer if they offer customized rope lengths, though, as some are willing to offer them to you.
If you want good shock absorption, you need a rope with plenty of stretch, at least 15% or more. This isn't usually an issue with nylon since it's the gold standard when it comes to stretch. Polyester often pales in comparison.
As for me, I don't usually have to worry about this because I use an anchor bridle as a solid workaround.
This is one overlooked perk of anchors with rope. If you're prone to conduct nighttime fishing or sailing or just want your anchor line to be readily visible even at night, you may want to shun black ropes as much as possible. I also recommend those with bright colors or reflective strands.
What Kind of Rope Is Used for Anchors
There's literally no kind of rope that's specifically used for anchors. It's just that manufacturers create ropes that are meant for anchoring, docking, and tethering a craft.
Boat anchor rope guides will point to the material used like nylon, polyester, and polypropylene when discussing the types of rope that are ideal for anchoring purposes. I've already discussed their qualities in the facts I've outlined above.
At best, these ropes can be summed up as having superior strength, capability to handle extreme nautical and weather conditions, can be easily handled, and should be compatible with windlass use. They can be tied into a knot and have adequate weight to sink without the need for a chain as much as possible.
Benefit and Drawbacks of Anchor Ropes
To me as well as any other sailor, rope will always be an essential anchor rope. It brings plenty of benefits such as uncomplicated handling compared to a chain, which tends to be heavier. It's adequately constructed to handle the pressure added by the size and weight of a vessel as well as the ever-changing weather elements. It's considerably economical, too.
The only major downside that it has is that it always has a chance of getting chafed, frayed, or cut. Unlike chain ropes, you'll have the peace of mind that your boat will stay docked or anchored securely.
However, I can always make the valid counter-argument that there are no 100% chain ropes. Sailors only ever choose to splice ropes with chains if they need to increase the weight and add to stability and security. Rope will always be a fundamental part of any anchor rope precisely because it has no alternative, and that, to me, is its greatest advantage.
How Thick Should My Anchor Rope Be
I don't depart from the rule: ⅛ inch of rope diameter for every nine feet of the vessel's length. This means if your boat spans 27 feet or a little lower than that, the ideal rope thickness would be ⅜ inch one. It's hard to risk it with a thinner rope since that only raises the chances of the rope not handling the anchor's and boat's respective weights, leading to fraying and snapping.
How Long Should A Boat Anchor Rope Be
I've already revealed my preferred anchor rope length to depth ratio above, and it's also based on standard anchoring guidelines. You can try out this anchor rope length calculator shared in this forum discussion if you want a better reference. These are universal rules that apply in most nautical conditions, regardless of whether you're sailing in the US, UK, or any country in the world.
How Much Anchor Line Should You Use If The Water Is 20 Feet Deep
Based on the top-tier anchoring guidelines, you will need exactly 160 feet of rope to accommodate that depth. There may be slight variations from that, but I'd say that's the safest answer. It also falls under the average range of anchor line or rode length, which is between 150 to 200 feet.
How Long Does Marine Rope Last
Almost any anchor rope for sale nowadays can last for at least 3 years and at most 5 years. The three typical synthetic materials used can handle plenty of abuse, as long as they're made with quality in mind. What's good is that some manufacturers reinforce their products' strength and durability with their braiding and weaving.
Of course, this doesn't factor in the possibility of the rope chafing, fraying, or getting cut when the anchor snags. Always remember that a single storm may cause any rope to snap.
Conclusion
To sum things up, the best anchor rope should, first and foremost, be compatible with your boat's size and the depth of the water you'll be anchoring in. Once you achieve that, you're guaranteed to get the most out of these nifty anchoring tools. Always take into consideration the holding strength, toughness, and convenience when using, so you'll always be headed in the right direction.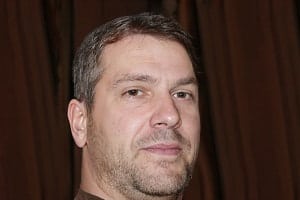 "My intention from the first day establishing Boating Basics Online is to provide as much help as possible for boaters who want to experience a first safe and convenient trip. So feel free to join us and share your beautiful journeys to the sea!"